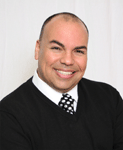 Hello, my name is Marcos N. Gallardo, MSW.  I am the owner and sole proprietor of Alianza Counseling.  My parents always encouraged me to receive an education and so I went on to receive an undergraduate degree in Liberal Studies and I have a Masters in Social Work from the California State University Stanislaus class of 2001. I graduated with Distinction Summa Cum Laude.
My experience in the social work profession has encompassed many concentrations throughout my fifteen years of practice. I provide counseling services to adults and children who are victims and perpetrators of crimes as well as to their families. I provide group and individual counseling and I am certified in play therapy with children.
I work with agencies including Victims of Crime, Children Protective Services (CPS) and county court offices throughout California. Furthermore I also provide courses in anger management and parenting in addition to providing psychological evaluations for criminal cases.
Moreover I have worked with lawyers throughout the states in providing hardship letters and mental health evaluations for immigration cases including U-Visa, residency and deportation.
Hablo ingles y español.
mgal@alianzacounseling.org